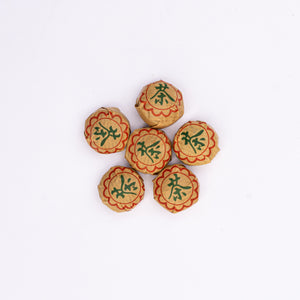 An exceptionally smooth, rich and chocolate-like tuocha. Comes in a mini "birds nest" shape for easy brewing.
Ingredients: Ripe (Shou) Chinese Puerh Tea.
16 OZ CUP
Place 1 unwrapped tuocha into infuser.
Pour 16 oz. of hot water (195° F to boiling) over the tuocha.
Steep for 3-10 minutes, depending on desired brew strength, then remove tea leaves.
Remove infuser and enjoy tea. Can be steeped three or more times.