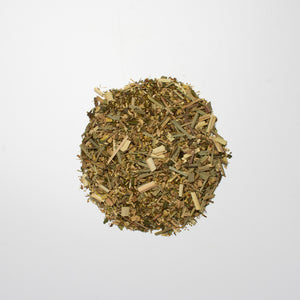 The dry and pleasantly flavored West Indian Lime variety gives this Rooibos a unique and zesty citrus flavor with notes of ginger and spices. The brilliant turmeric yellow and cup and has wonderful refreshing notes of tropical fruits and spices.
How to brew the perfect cup:
Water: 212°F / Boiling / Leaves: 1-1.5 teaspoon per 8 ounces / Infusion Time: 5–6 minutes
Ingredients: 
Fair Trade Certified™ green rooibos, ginger, lemongrass, lemon myrtle, licorice root and natural essential oils of lime and tangerine
My Favorite for Iced Tea
This is quite simply my favorite for Iced Tea. I have purchased it many times and will keep on. It is super refreshing!
Hey Kim,
Thank you for the review! We are glad you like the tea and if you ever need more, just give us a shout!