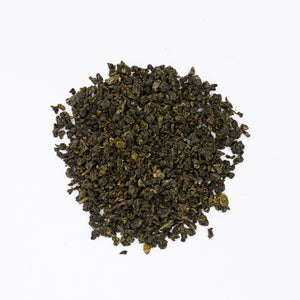 Our Taiwanese house blend, incorporating the best of low-elevation oolongs. Created at the request of our customers who loved both our floral and roasted oolongs and couldn't decide which one to buy.
How to brew the perfect cup:
Water: 190°F / Leaves: 1-1.5 teaspoon per 8 ounces / Inf usion Time: 3–4 minutes
Ingredients: Lightly Roasted and Medium-Roasted Taiwanese Oolongs.
My first cup was a surprise. the tea is light with a floral aroma. Very pleasant.
Oregonfan
Like my teas.greatservice