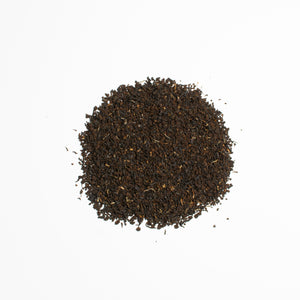 The Irish are one of the highest tea consumers in the world. The have a preference for very strong teas, and this blend is sure to not disappoint. 
Water: 195˚F / Boiling / Leaves: 1-1.5 teaspoon per 8 ounces / Infusion Time: 3–4 minutes
Ingredients: CTC ( crush, tear, curl)  black tea
Delish
The Irish Breakfast tea is so good. Perfect strength for a morning boost!
Lovely Tea
For those who like a sturdy Irish Breakfast tea, this one will absolutely grab your attention. Like a dark roast coffee, it is best with some milk (I like Macadamia myself) and some sugar. Enjoy!