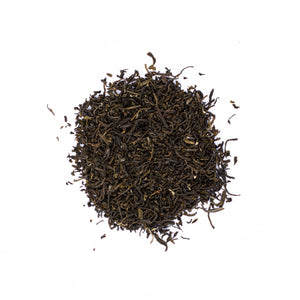 Hand-plucked green tea is carefully blended with intensely fragrant night-blooming jasmine flowers, which are allowed to open and infuse the dry tea with their heady, sweet aroma. The spent blossoms are removed the following morning and the process is repeated until the tea reaches the desired level of jasmine flavor. Jasmine Peony can be steeped up to three times, each producing an excellent cup of tea.
Water: 185°F / Leaves: 1 teaspoon per 8 ounces / Infusion Time: 2–3 minutes 
Ingredients: Jasmine Green Tea*.
*ORGANIC
On what planet would Blush sell a bad tasting tea?
Honestly, I am a repeat buyer of Sweet Lychee. I drink it every day. Then, Blush has a sale and I asked myself what harm could come if I tried some other teas. Well, the answer was, no harm and lots of warm tea to sip. I live in PA and it is currently snowing and I am sitting here with my cup of Jasmine Peony tea with a bit of honey and totally enjoying the flowery taste of summer in my mouth and the delightful aroma. Thanks again, BLUSH!!