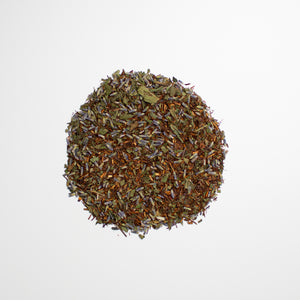 Prepare your mouth for a burst of flavor. LVP is a robust blend starts with Rooibos flavor, then hits you with vanilla, lavender and peppermint. A perfectly balanced blend for that evening night cap.

How to brew the perfect cup:
Heat the water to 208 degrees, use 1-1.5 teaspoons of leaves per 8 ounces of water, steep for 5-7 minutes.
Ingredients:
Red Rooibos, lavender, peppermint, flavor
Delicious!
The tea smells great and tastes even better.
Absolutely the best
I had the pleasure of trying this tea and OMG the best tea to relax you at night!!
A favorite tea
This tea is very relaxing I keep purchasing it.