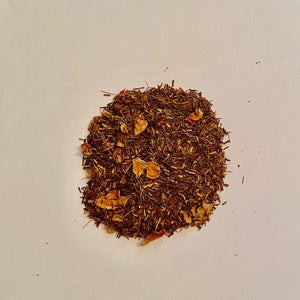 Available Online Only
This infusion blends the tart raspberry with a subtle hint of bourbon vanilla and sweet rooibos. A full tasting tea with lively fruit and creamy vanilla. Enjoy this hot or iced. Try it to see if your palate is keen enough to detect the vanilla!

Water: 212°F / Leaves: 1-1.5 teaspoon per 8 ounces / Infusion Time: 5–7 minutes
Ingredients: rooibos tea, flavoring, freeze dried raspberries, rose petals, vanilla pieces

So good I ordered a 2nd time
This is a decaffeinated option for me during the workday. I really enjoy the flavor and can have multiple cups and not feel jittery. Very happy with this tea.